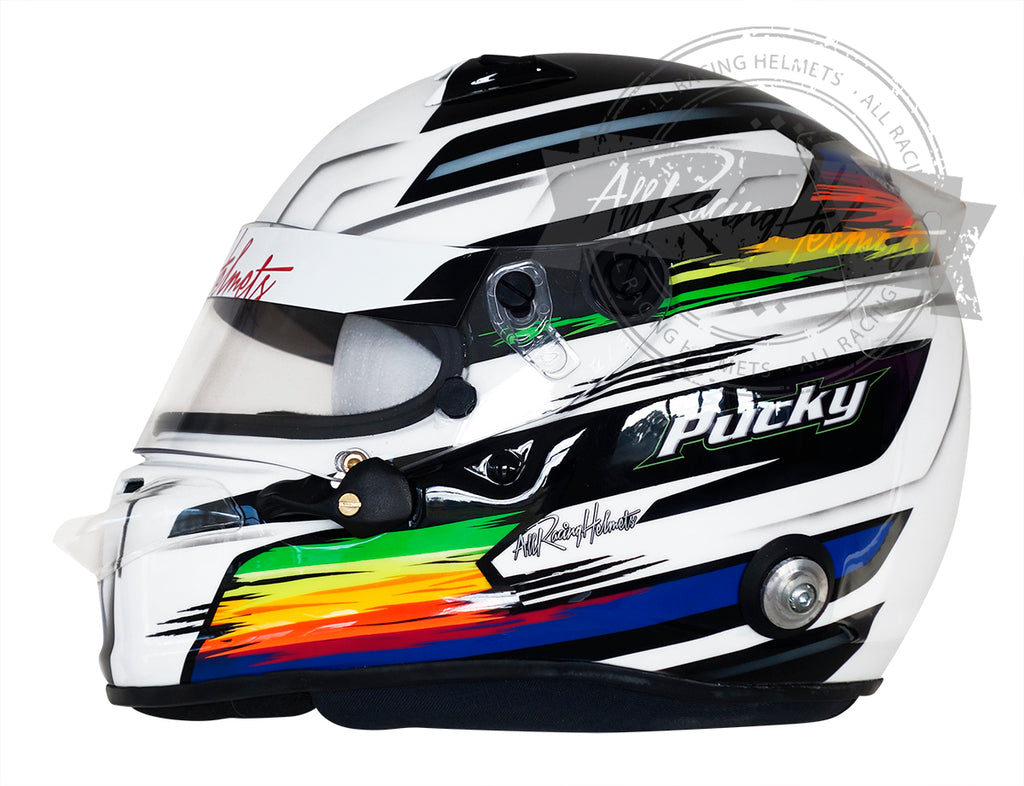 "Pucky" Helmet
Arai GP6
Pucky's Helmet Design was inspired on the Canadian Flag and old Apple logo Colors. He wanted the Helmet to be an accent of his Porsche Racing Car.
Colors being streaked by wind over the helmet.
It was very easy and nicely to work with a Customer like "Pucky". Thank you!