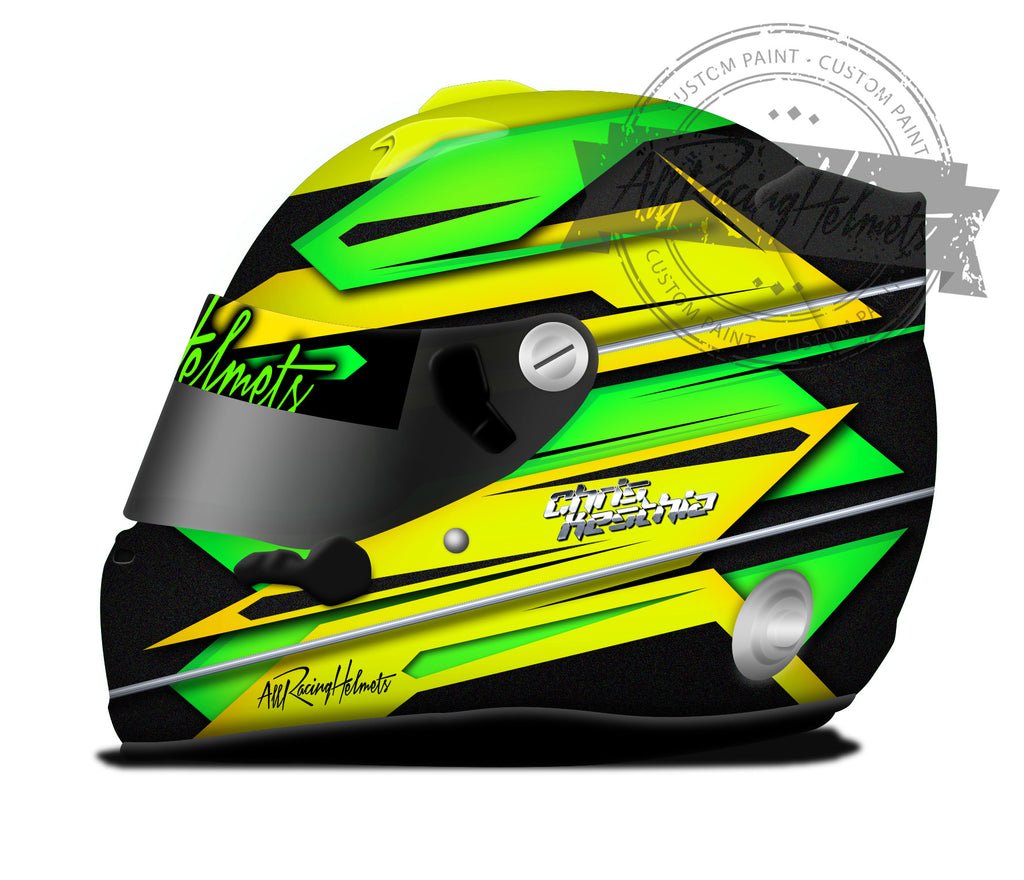 Chris Kesthia Helmet Design
Arai GP6
Kris is our client from Belgium who came with a very clear idea: to design a helmet inspired on Cole Trickle Helmet Colors.
Bright and fluo colors as Tom Cruise used at "Days of Thunder".
The design reflects his eccentric personality and he was really satisfied with the final result.