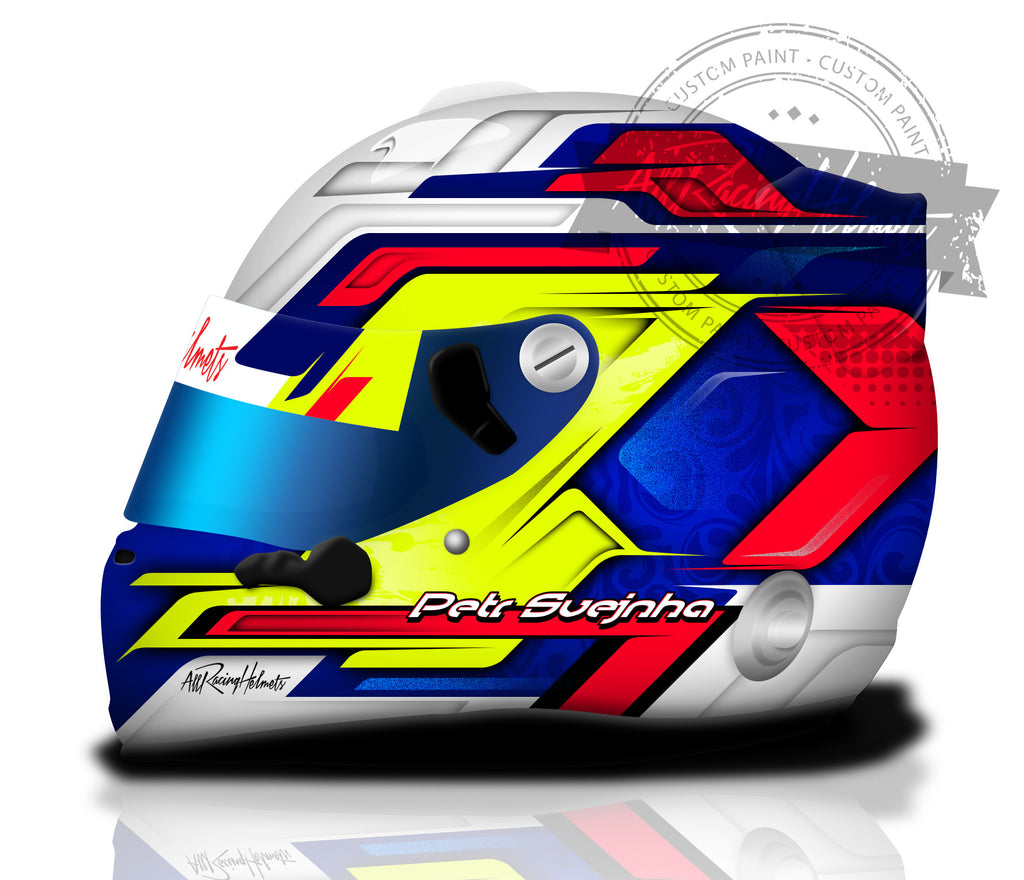 Petr Svenjha Helmet Design
Arai GP6
Petr is our first russian client who came with a very clear idea: to design a helmet far different from the other karting drivers.
Bright and fluo colors are his personal brand´s color scheme. Over the large blue color area some details were made: small blue metal flake and a vintage pattern. The base was painted with white pearl and shades were made with a smooth grey color.
The design reflects his eccentric personality and he was really satisfied with the final result.