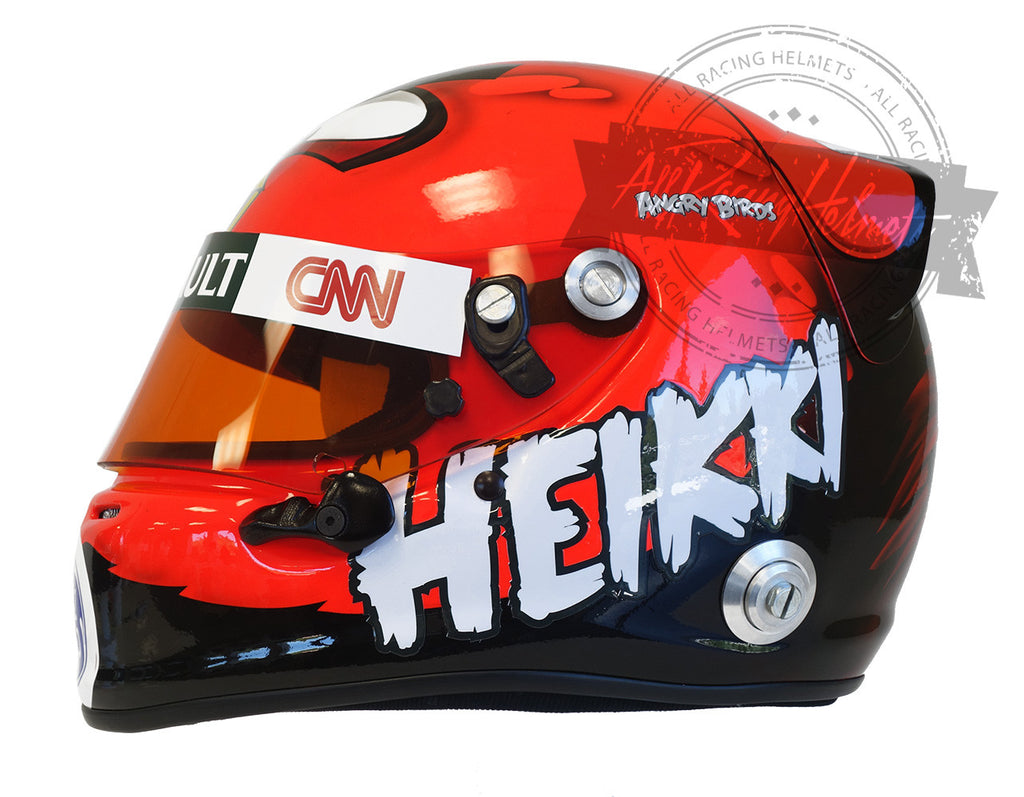 Heikki Kovalainen 2012 "Angry Birds" F1 Replica Helmet Scale 1:1
Heikki's helmet will be redesigned to make him look like a peeved red-feathered avian, something we'll get to see a lot more of starting at this weekend's Australian Grand Prix.
 IMPORTANT:
Full Scale Replica Helmets are NOT Snell rated. The helmet can be use for Karting, motorcycling or just for exhibition.
Each helmet is an exact Replica of the helmet used by the driver at a certain Grand Prix event.
Production Time: Please allow between 10 to 15 business days.
SPECIFICATION:
* Helmet material: Build on Fiberglass.
* Finishing: Triple Lacquer Protection.
* Painting: Resistant Polyurethane Paints.
* Visor: Polycarbonate 3mm.
* Interior: Fully Padded.
* Weight: Aprox 1.9kg.