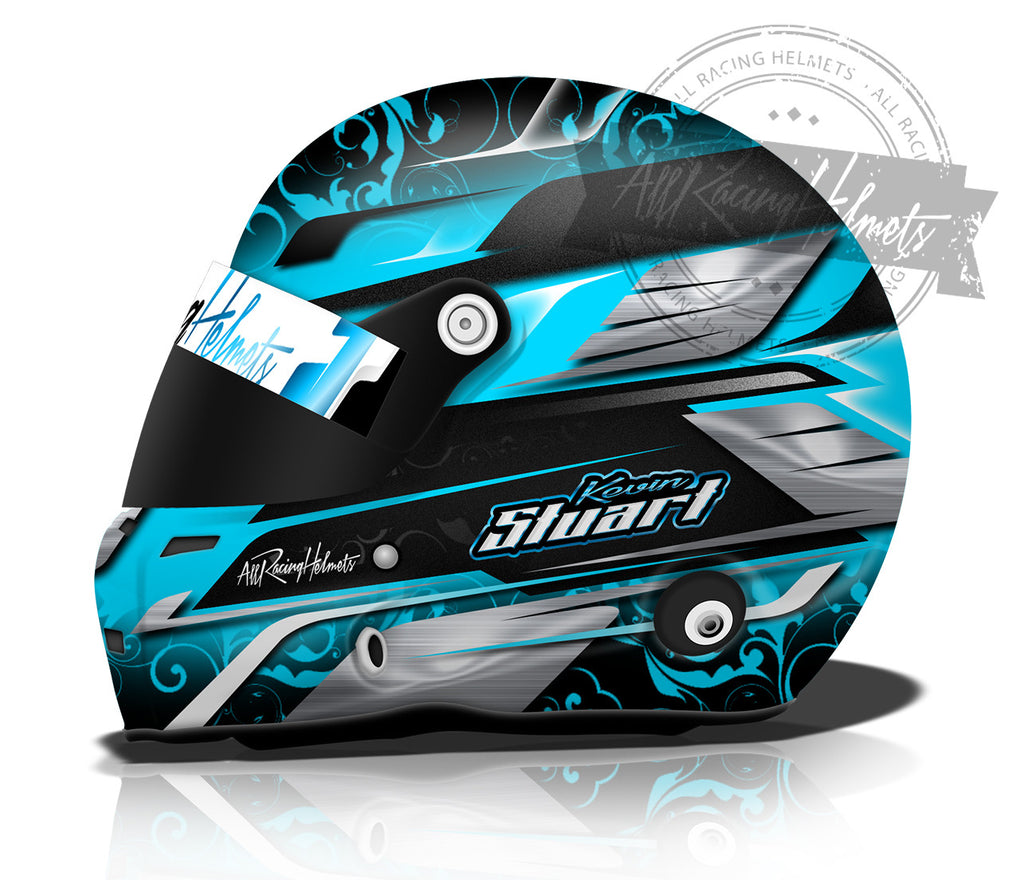 Kevin Stuart Helmet Design
Stilo ST5
Kevin´s girlfriend wanted to surprise him with a new kart helmet so she contacted us. She designed the helmet with our designer and came out with this result. A special helmet with only 3 colors: cyan, black and grey. With some white accents.
The artwork is divided in many areas with lots of elements, including a flourish pattern on the bottom and the top of the helmet.  This design has a chrome base job and few details in metal flake.
A great gift for a boyfriend, right?