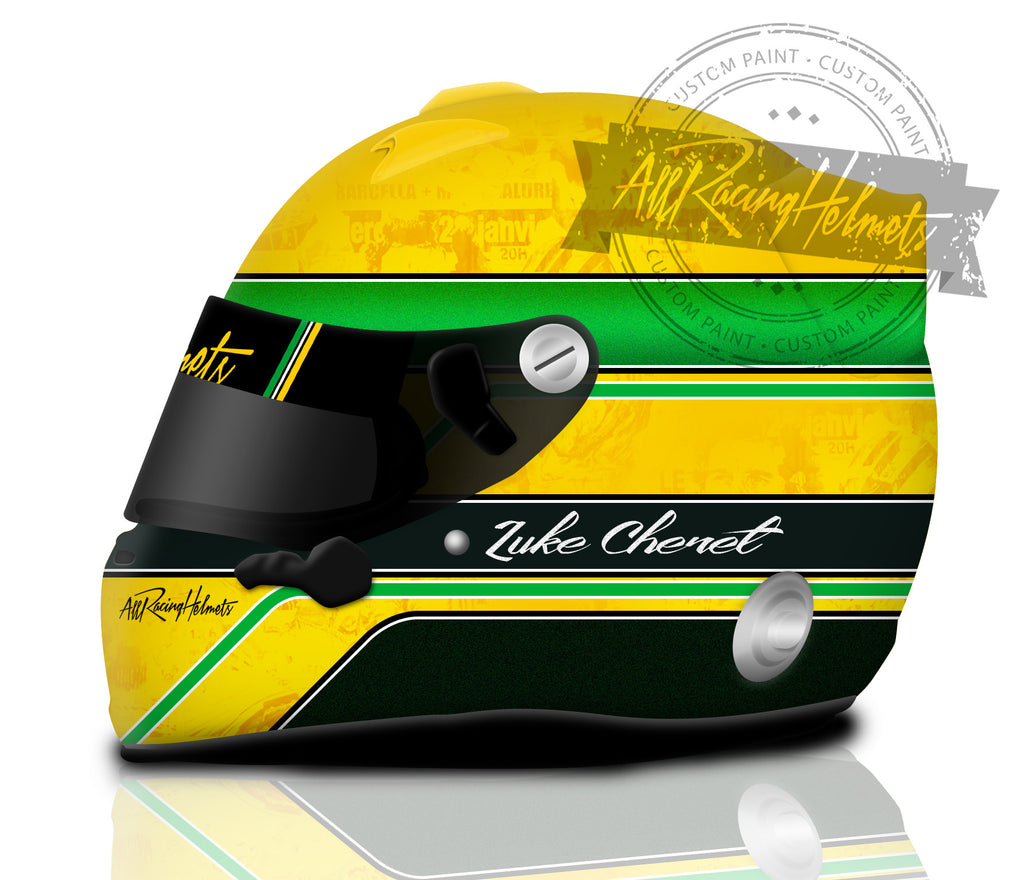 Luke Chenet Helmet Design
Arai GP6
Thomas wanted a special birthday present for his son Luke, who is a beginner racing kart driver. They both share the same passion and fanaticism for: Ayrton Senna. That´s why Thomas desired
a design inspired in the brazilian F1 driver´s helmet.
We kept the color scheme and added some differences in the structure of the green lines. The only large green area was covered with metal  flake so as to give the color a special glow. And throughout the rest of the yellow areas, we included a special pattern: it´s a collage from different newspapers talking about Senna. 

Luke´s dad was really satisfied with the result, he had the perfect birthday present ever...