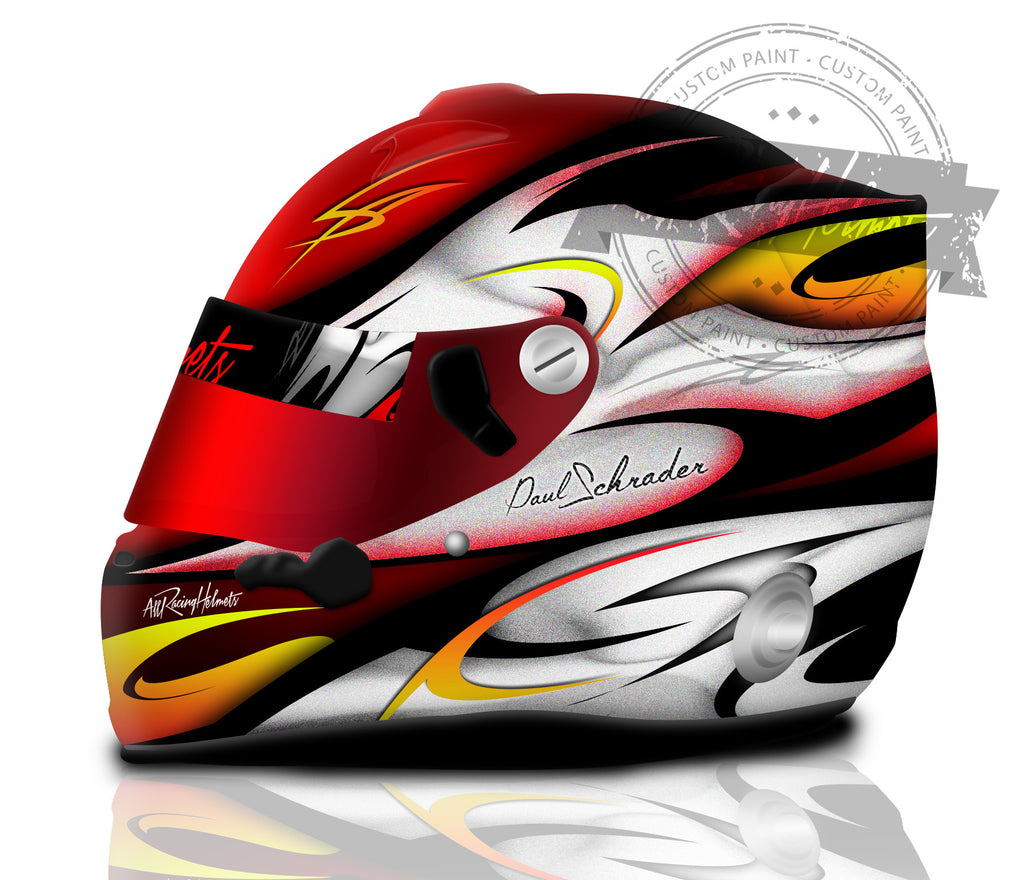 Paul Schrader Helmet Design
Arai GP6
This is a pretty complex design and paint job but it flows nicely. Paul wanted a racing helmet
that could match his racing car´s scheme: fire colors. But with a slight difference: he asked us for
a matching design but with more silver details so as to be seen separately from his car.
We used a yellow-red gradient to simulate fire in some small areas and used a big block of red on top of the helmet. The usage of black color was merely for depth purposes. Heavy metal flake that fades from silver to a white or red color were the differential detail the client asked for.
This design is elegant, sharp, detailed, and aggressive at the same time.