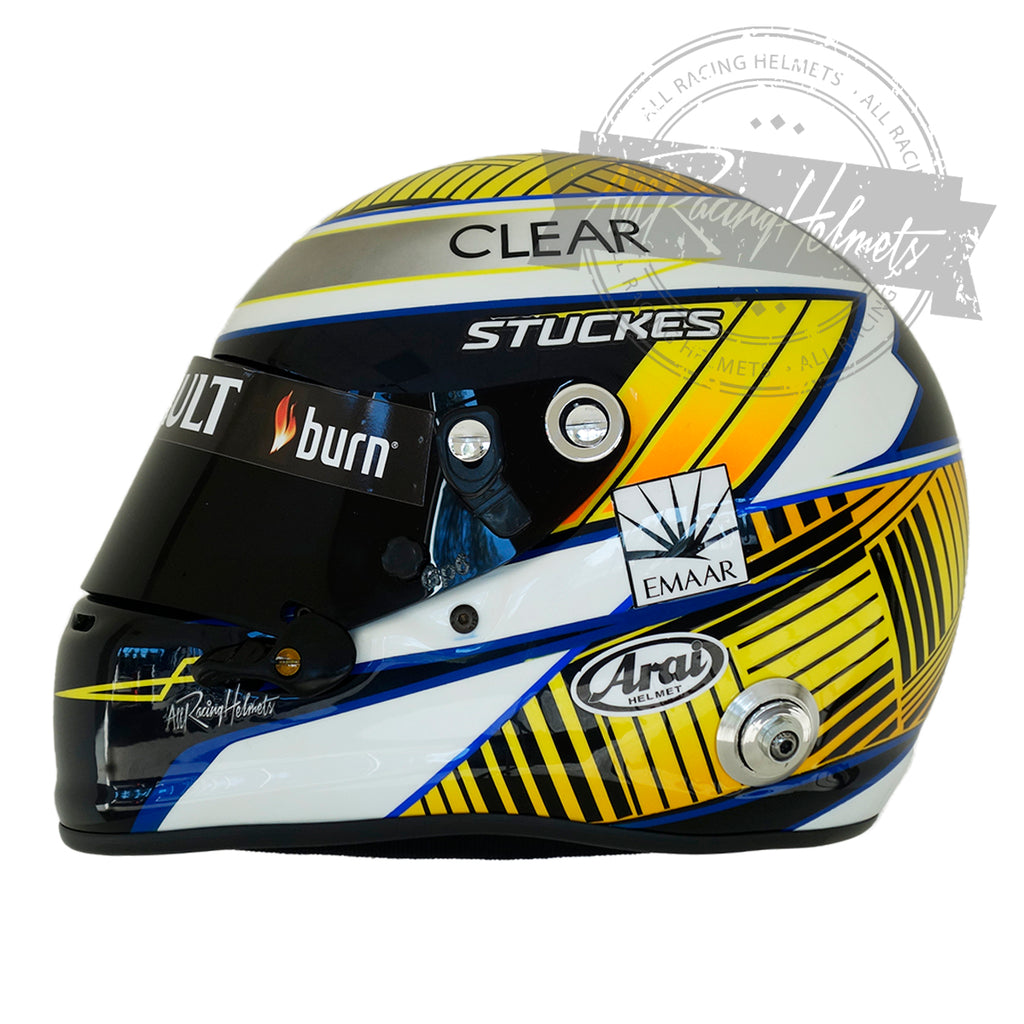 Sam Stuckes Helmet
Arai GP6
Sam came to us wanting a new Arai helmet and some paint. This was his first helmet painting experience. He mentioned a couple designs of us they liked and wanted yellow and blue, with some exposed black lines.
We repeated those shapes on the front top and bottom for consistency. We then added white areas that fade away using hash marks. 
All in all I think this design is very unique, represents Sam, and will look great out on the track.