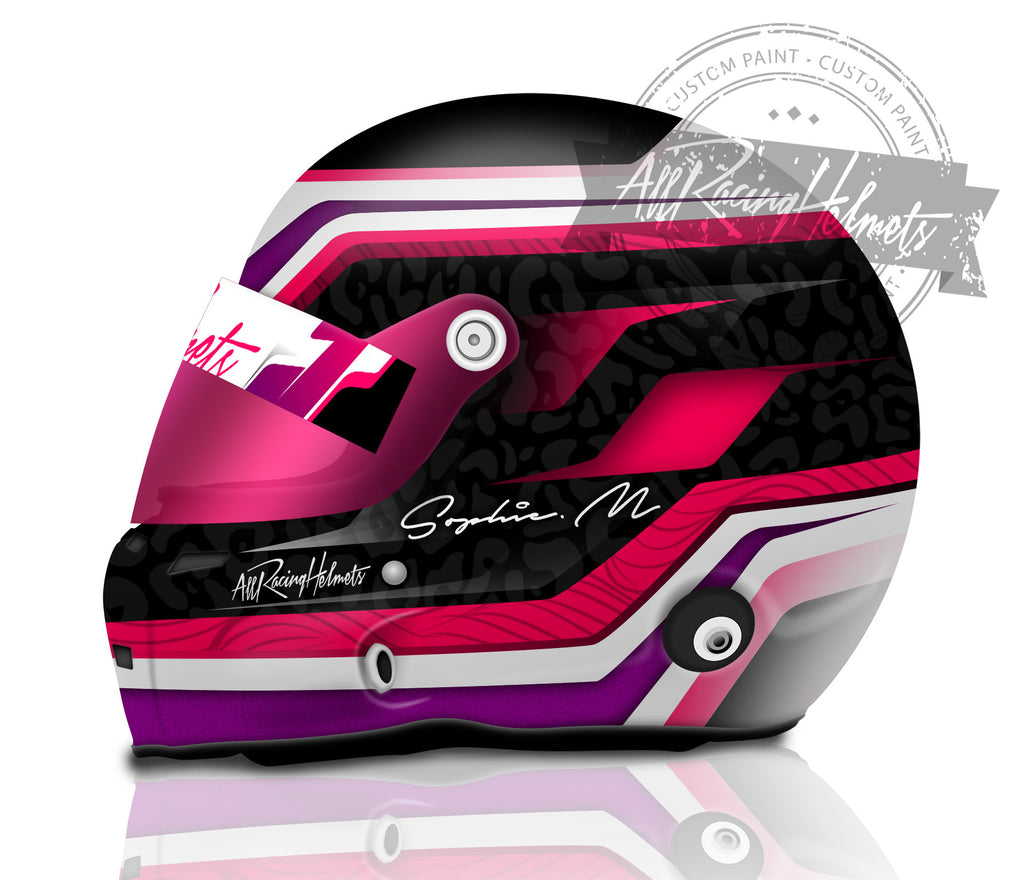 Sophie M. Helmet Design
Stilo ST5
Sophie has been racing for a while now and she didn´t have any design in mind when she came to us. The only thing she wanted was a design with an agressive, elegant and girly concept.
Her favorite colors are pink, black and violet. We added some white and silver colors to combine the scheme and try to achieve contrast and a memorable design.
The pattern we used it´s similar to an animal print one and it was used with a dark grey color and fades so as not to generate that much attention to it.
The visor was combined with the whole scheme by using it in a pink color. We also used a pearl white with matte clear sprayed over all the white and black parts of the helmet.