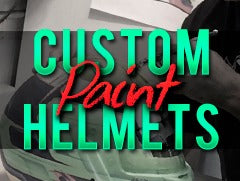 Gallery - Custom Paint Helmets
In All Racing Helmets we want our clients to have their unique and customize helmet. We work with them so as to get a product that represents the personality of its owner. We are constantly working for improvements, new ideas and innovation. 

We will turn your concept into reality.